The humble smartphone lock screen has recently been catapulted into stardom.
Traditionally, the lock screen has been a passive space for run-of-the-mill information such as notifications, time, weather, date, and so on. In 2019, Glance reimagined this as a surface for discovering the internet. Over 400 million devices across Asia now come enabled with the revolutionary Glance lock screen experience, and we plan to launch Glance for Android smartphones in North America soon. News of this upcoming launch has sparked curiosity about Glance's value proposition in the US. In the past weeks, major tech publications have analyzed how Glance and the evolving lock screen are changing the way consumers engage with smartphones for good.
While we are still working on the Glance lock screen experience for the US, we thought it might be best to share our vision for the product in the country, and delineate exactly how we hope to create valuable digital experiences for consumers here.
What is Glance's vision?
Glance's vision is to add value to people's digital lives. We do so by converting conventionally passive digital surfaces, such as the lock screen, into smart surfaces that leverage the capabilities of today's sophisticated mobile devices.
Surfaces like the lock screen have typically been used for very limited purposes: notifications, weather, and time. In some ways, this experience reflects what was possible on early generations of smartphones which had limited capabilities. We believe that the lock screen can be made much smarter and more useful, unlocking a new and exciting potential with power that is yet to be harnessed.
We all interact with our lock screen surfaces multiple times each day. Sometimes we know exactly what we want or need to get done (we have "intent"); at other times we do not have anything specific in our mind (we are bored, killing time, or seeking "inspiration"). Glance helps users make the most of these moments by transforming the lock screen into a smart surface with rich and relevant experiences tailored to where the consumer is on the "intent to inspiration spectrum" in their daily journey. We call these experiences or experience zones "Spaces".
What are Glance Spaces and what can they be used for?
Glance Spaces are live experience zones on the lock screen that an individual may choose, to cater to their specific interests. People can tap into Spaces to derive more value from an ongoing activity or experience content that is relevant to them at such a point in time. Spaces are intended to be a premium experience, designed to delight the individual via every interaction. Spaces are activated through the consumer's consent and intent, and they can personalize the surface on which Spaces appear.
For example, a Fitness Space can provide suggestions, including choice of a workout or playlist to listen to while you exercise. During a live football game, a Sports Space can provide live scores through a scoreboard on the lock screen, along with trivia and other updates.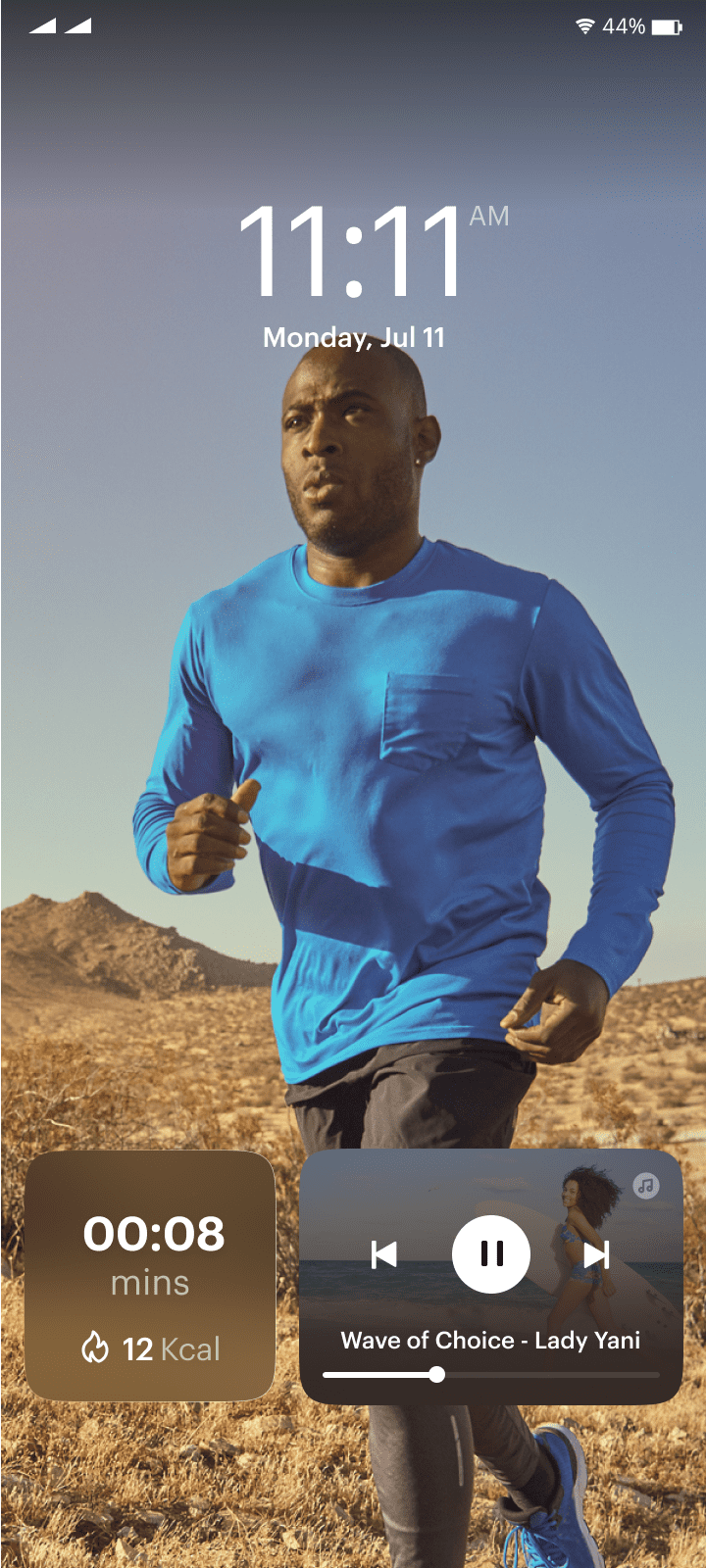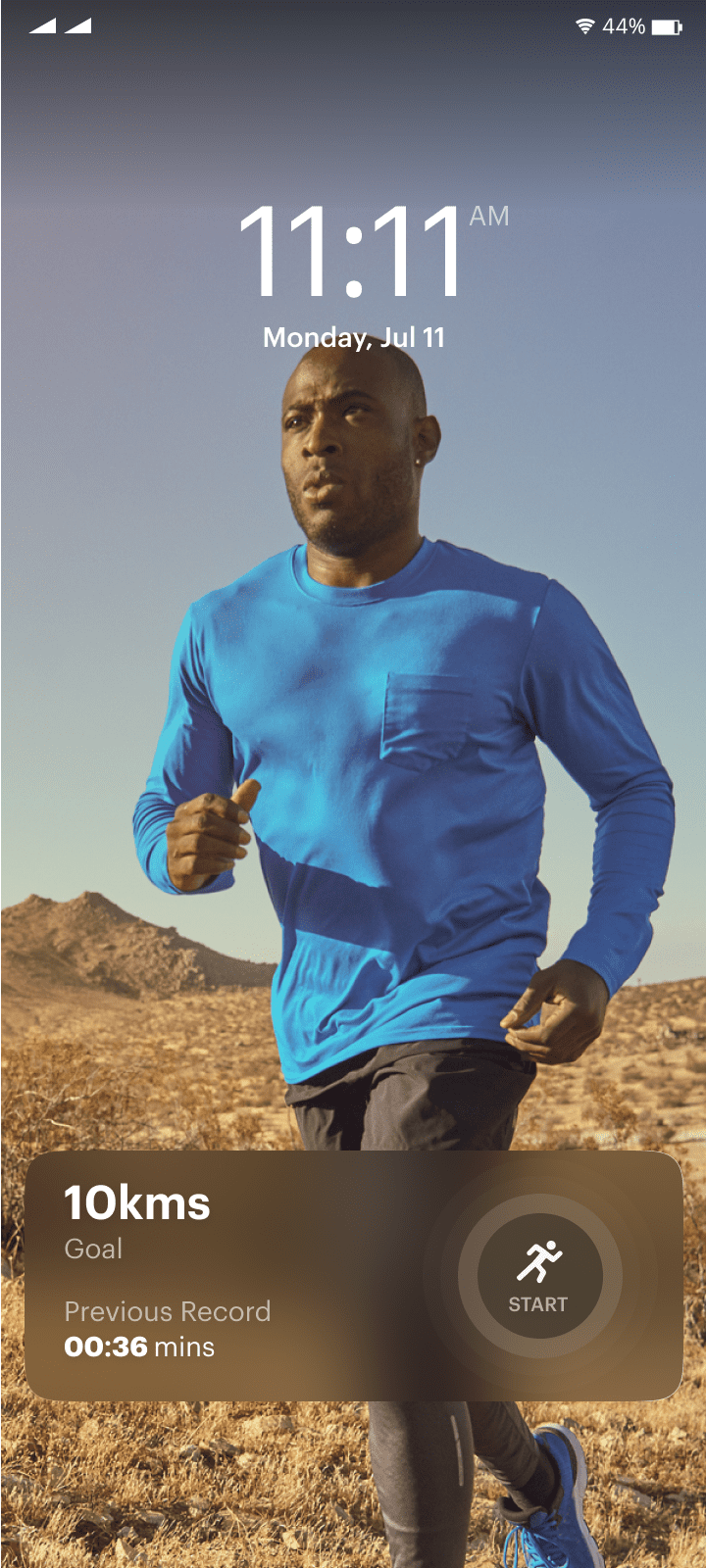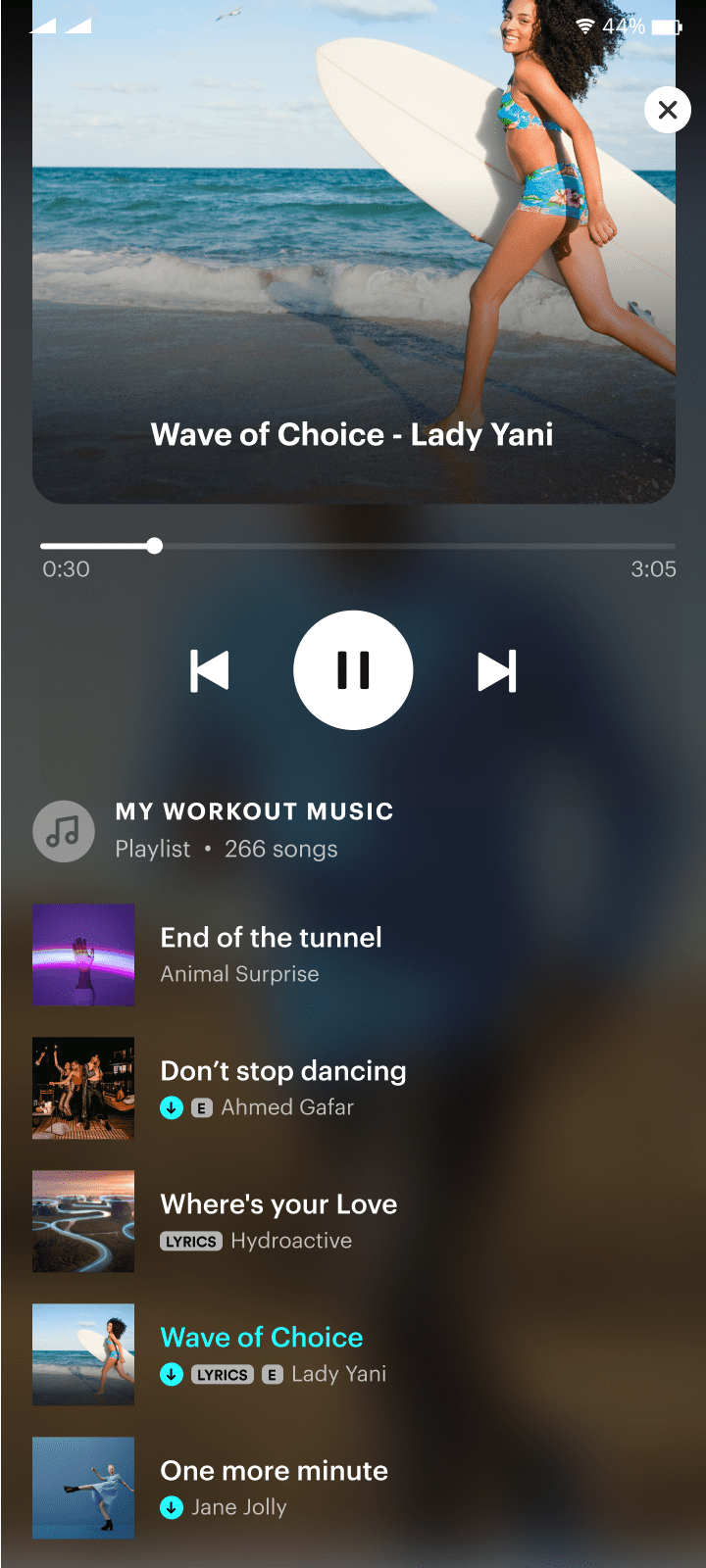 A Fitness Space can enable users to access workout stats, workout choices, playlist recommendations
Consumers can set up an OTT Space that lets them watch trailers of movies or TV shows on their existing apps, as well as trending content on other apps. The News Space can help consumers stay updated with relevant breaking news and they can also choose to activate Spaces to get news wrap-ups and summaries at specific points of time in the day.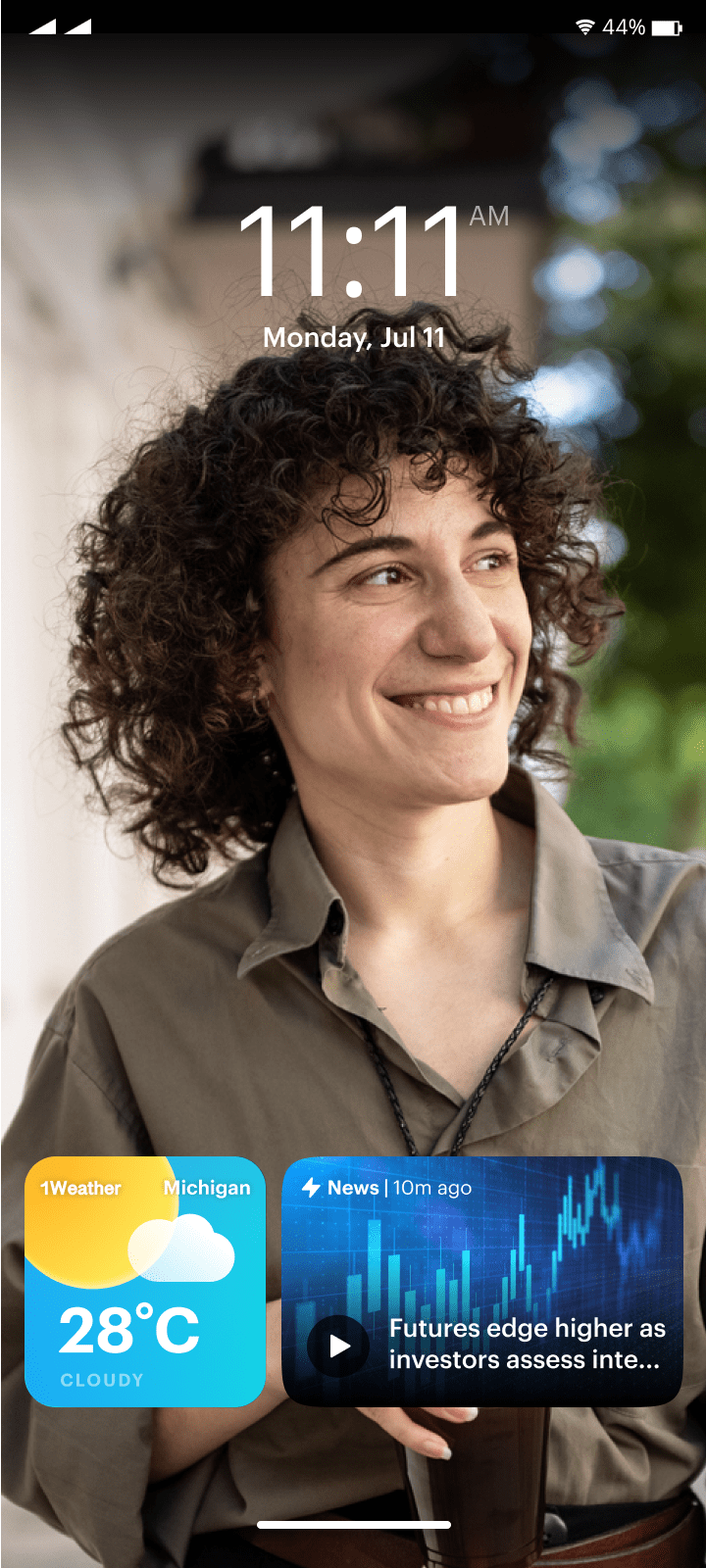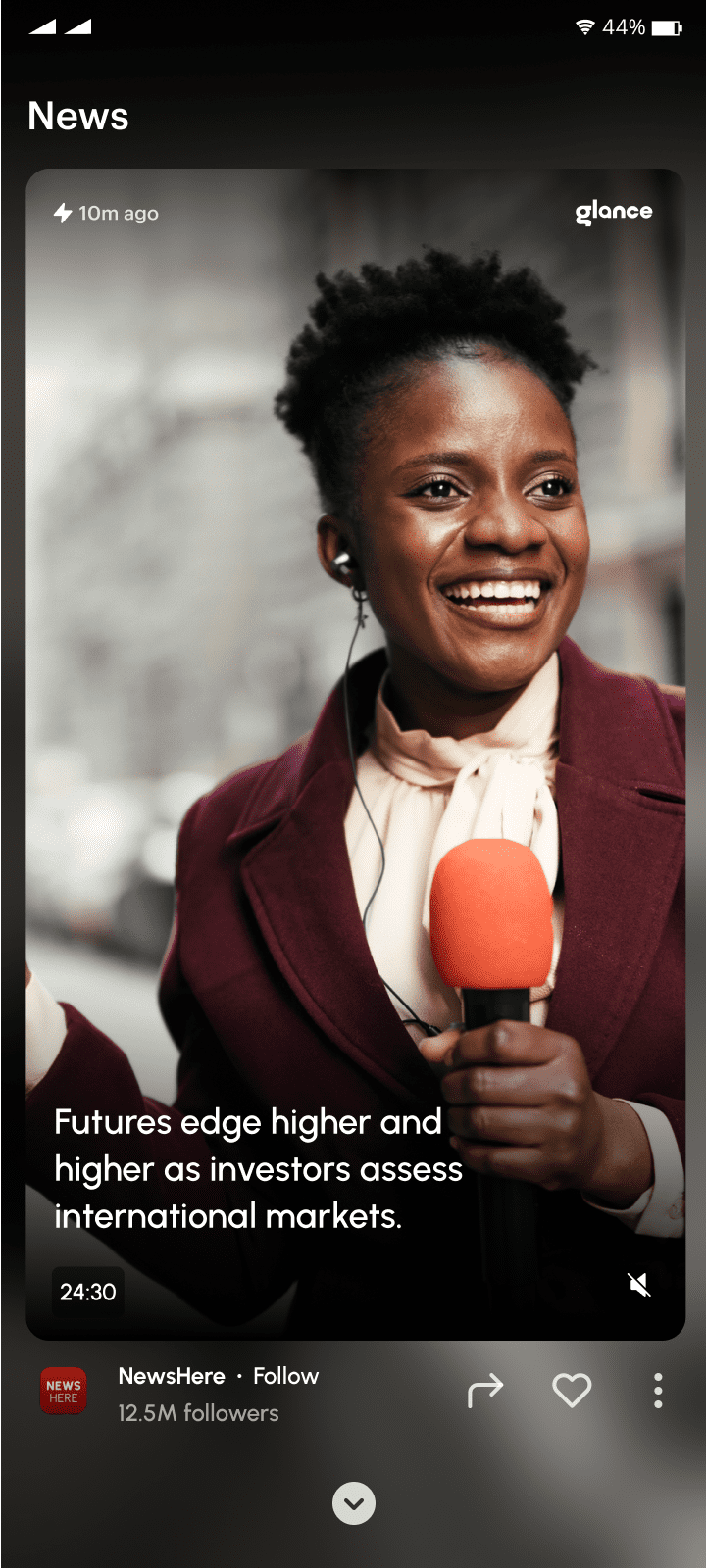 News Spaces keep consumers updated with relevant breaking news, personalized daily news summaries, weather information
Spaces can also be shared, allowing consumers to engage and interact with others in the same Space if they choose to. Consumers in the same Music Space, watching the same virtual concert can interact with one another, participate in polls, request songs, etc.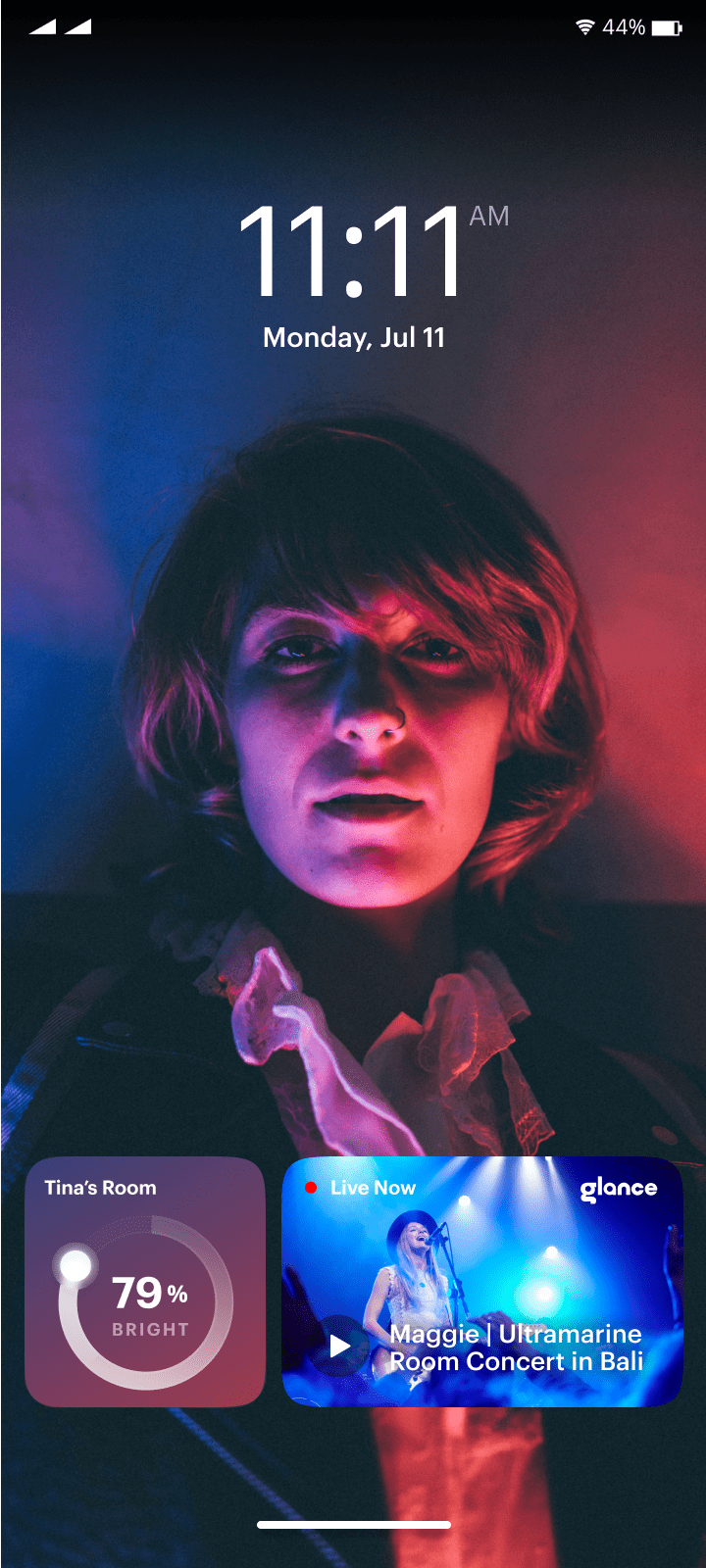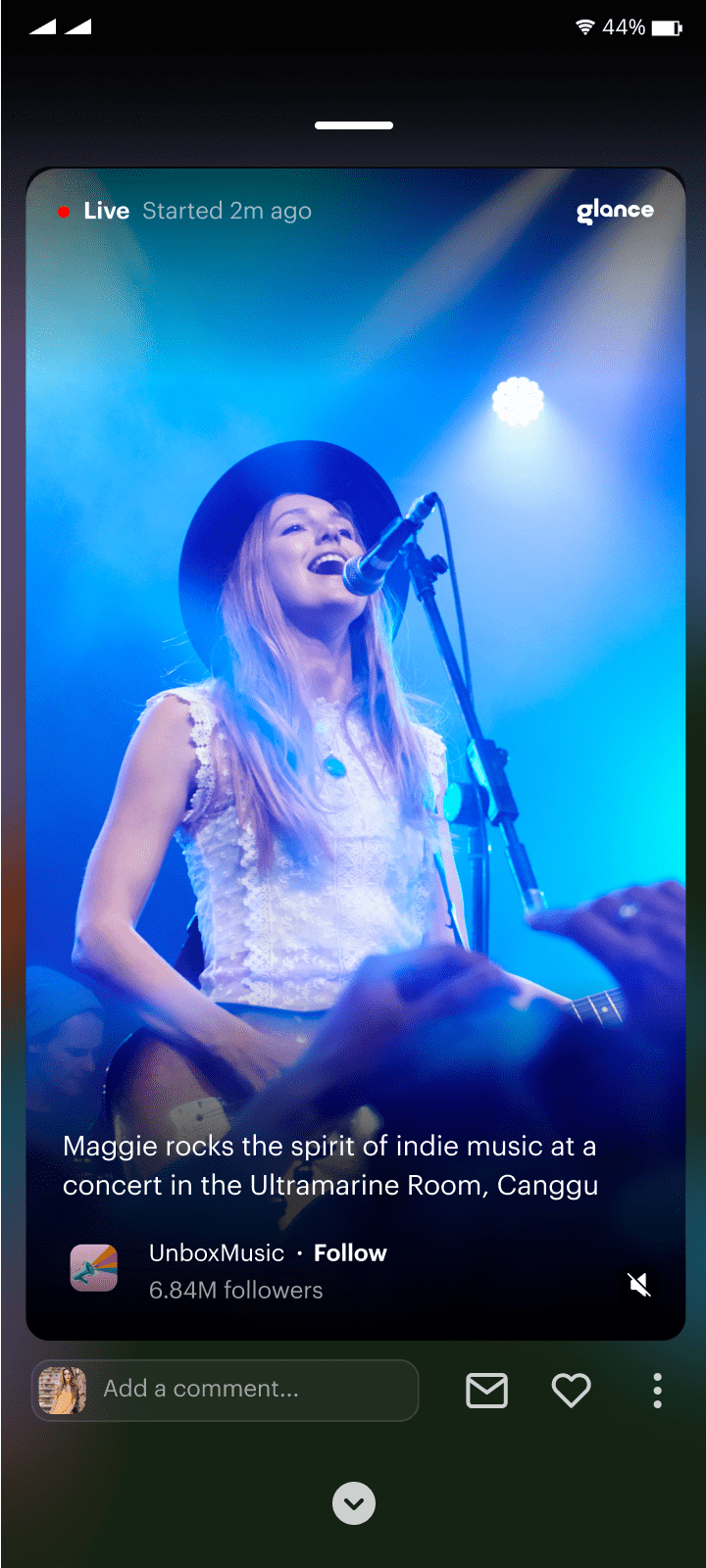 Live Music Concerts in Music Spaces allows music lovers to connect with each other, interact with performers, request songs and more
A consumer can access a specific space by swiping on the lock screen. While we have begun with simple use cases of Spaces, we believe the possibilities are endless.
What Kind of Content Appears on Glance?
Being on the lock screen is a massive responsibility. Glance takes this very seriously and ensures that anything that goes onto the lock screen is privacy compliant and meets high aesthetic standards. Glance content and experiences are not consumer-generated but rather curated through partnerships with premium and trusted developers or media companies. In fact, we intend to launch the Glance Developer Platform that will bring developers immense opportunities to create premium experiences for consumers.
How is Glance Monetized?
In the US, monetization on the lock screen surface will be primarily driven by the Space that a consumer chooses to consume at any moment. For example, consumers can pay a subscription fee for premium news wraps by a major publisher arriving every morning on their lock screens; or they could choose to buy products from merchants when the product drop of the day surfaces on the lock screen. Glance is a smart surface, not an ads platform. We do not intend to show ads on the lock screen surface.
What controls are available to consumers?
Giving control to the consumer is core to our philosophy. Our consumers decide what they want to experience on the Glance lock screen. While Glance's fundamental value proposition is consistent, the appearance and features will align with what our research shows consumers want in specific markets. For example, Glance will be a 100 percent opt-in platform in the US in the spirit of empowerment of consumers and all privacy legislations including FTC Act, CCPA, CPRA. Opting-in to Glance will be part of the "unboxing" experience of powering up and activating a new phone.
Given that Glance seeks to add value every time you reach for the phone, consumers are able to customize what they see on the lock screen. Some will choose to ignore the content and unlock the phone as they normally would; some will derive value from the visual and headlines that appear on the lock screen before they unlock the phone; others will want to dive deeper and tap or swipe to explore more. If consumers do not find Glance experience exciting, they can opt-out via the settings screen on the phone at any point of time.
Summary
We live in a world where there is more content than can be consumed by any given individual in a lifetime. With Glance, and our concept of Glance Spaces, we want to empower people to consume content without getting consumed by it. They have the right to know everything they want to know, watch what they love whenever they want, but also to easily disconnect, and go back to their physical lives instantly. We believe that glancing at snackable, relevant, timely content about what really interests consumers on the lock screen – the surface which they organically interact with the most – enables that.