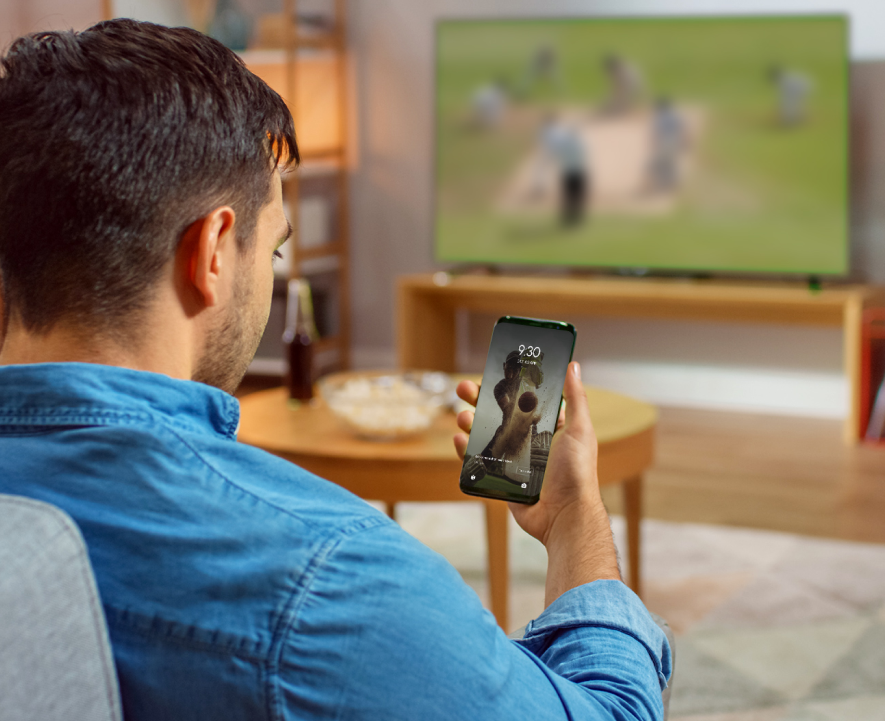 creating consumer-first messaging on the second screen during IPL
Amidst billions of cricket-crazy Indians, the experience of viewing the sport has turned on its head in the last couple of years. Moving away from passive viewing on TV, viewers these days are watching tournaments on digital platforms while constantly interacting with the world on their smartphones. This second-screen behaviour extends beyond sharing and commenting on social media posts – it includes everything from joining watch parties with celebrities, participating in online contests, betting on LIVE matches to browsing E-commerce sites.
For every brand prioritising mobile-first marketing, this insight only goes on to show the attention, engagement and ROI they can unlock during the IPL. This report summarises the learnings essential to creating content-led campaigns on mobile during India's buzziest sports season. Moreover, it highlights how advertisers can leverage Glance to make such campaigns truly immersive, garnering the eyeballs of millions right on the mobile lock screen.
Download now